Welcome to the Stone Refinishing Project Manager
Still not registered?
If you're not working on stone yet, it's time to start. While profit margins diminish all over the industry, having a knowledge and ability to deep clean, polish, or refinish stone can put thousands of dollars a year in profit back into your business and your pocket. The stonerefinishing.com project manager provides detailed instructions on all stone, tile, and many other high margin surfaces.
Imagine having directions for each and every stone refinishing project that you perform. You have a Creme Marfil (cream colored marble) shower stall to polish, a Nero Marquina (Black with white vein marble) table to refinish, and a Granite Counter that needs to be cleaned and sealed. Thinking of adding shower glass polishing to your business? It's in there!
You may ask yourself:
Do I have the right equipment, chemicals, masking supplies, sealer? How many man ours will this normally take? What procedures should I follow to reach the best possible outcome in the shortest amount of time? You consider asking someone, but who? Who in your area will share that kind of information with you?
The stonerefinishing.com project manager was designed by stone refinishers, for stone refinishers. Simply tell the manager what you want to do, and it will provide a detailed equipment list, order or operations, and procedures that have been successful in the past.
The reason why people get in and out of the stone refinishing business can be found in their ability to create the right course of action and charge accordingly. The stonerefinishing.com Project Manager provides that course of action. All recommended procedures are based on the individual experience of stone craftsmen.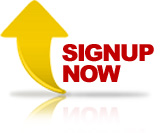 All you will need is basic knowledge of surface evaluation. This sounds simple, but properly evaluating and diagnosing solutions to a customer's problem is the difference between profit and success, and costly failure. We take the guess work out of this with our evaluation guide.